Image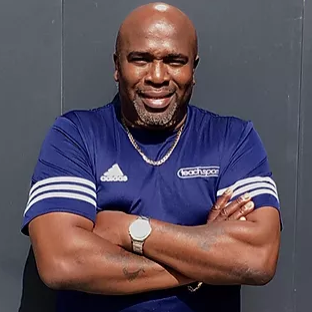 Chadwell Heath
Area:

Chadwell Heath

Owner:

Gilbert Graham

Telephone:

07950 296 874

Email:

chadwellheath@teachsport.org

Facebook:

Instagram:
About Us
Gilbert became a black belt in Taekwondo in 1992.  After competing at the highest level for several years, he then wanted to put something back into the sport and decided to pass on his wealth of experience to the next generation. 
Through running his own Taekwondo class, he was offered the chance to work as a teaching assistant within a Lewisham primary school. He soon became aware there was room for the development of PE in this sector. Gilbert began to deliver PE lessons within his own school, significantly improving the pupil's development and skills. Following huge success and on the advice of his head teacher, he went to university to obtain his coaching degree. 
In 2007, Gilbert started work at Teachsport, delivering sport and PE within schools in term-time and in the holiday periods. He quickly moved into a management role which involves helping coaches with their development and helping them to deliver outstanding PE provision. Gilbert continues to support Teachsport staff across the franchise areas. He has also since completed his teaching degree and now uses this to deliver high quality teacher training across the Teachsport areas.
Contact Teachsport
Chadwell Heath